About Daring Damsels
Our Goal: Improve Your "Escape from Reality" Experiences
That starts with honest and unbiased reviews. Unlike some other review websites where companies incentivize spectacular reviews, our reviews can't be bought.
We aren't harsh, simply honest.
Jessa "The Bat" Tripp
I've been a scarer my whole life. I moved from scaring boys on the playground in elementary to nearly giving my mom heart attacks in middle school, to being the one asked to recommend the best haunted houses and plan the creepiest Halloween bash in high school. So it was only natural that I work at a haunted attraction as soon as I could get my foot into the door. When I discovered I couldn't scare year round, I found another niche for the other 11 months… an escape room franchise. They do, after all, have a lot in common at their roots, even if the escape room isn't scary. Who isn't at least a little apprehensive about being locked away, failing to escape….
Over 15 years later, while I still love the look of terror in a patron's eyes, and knowing I caused it, I feel like I can offer the world of haunts a bit more. My experience and opinions, born from years of back and front of scenes experience. I hope that I can help you find the places that will make you quake in your bones, and the ones that will give you the rush of exhilaration when you survive them to go home to your safe little houses….
(or so you think, but that's another story)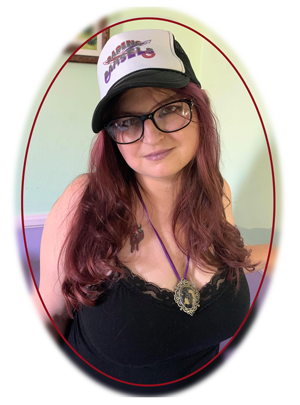 I wanted to give a special thanks to all of the amazing Damsels who've Dared to help me make this dream a reality. I also believe they deserve to share in the recognition so here they are. I hope this list will continue to grow.
The Dragon (Guest Blogger and Consultant) - Liz Heck
I've been working Daring Damsels on a consulting basis to help development, marketing, and occasionally writing some posts or helping edit.