5 Easy Tips on How to Plan for the Best Escape
Written by: The Bat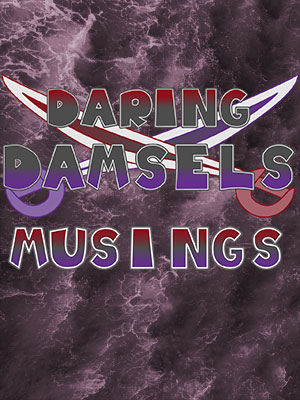 You've been working on a big project for weeks, your family is driving you nuts. You need to escape! Grab your keys, run out the door and you will figure out something to do right?
Wrong!
That is actually the way to make your escape more stressful than the things you are escaping from. I know this may seem a little counterintuitive, but taking a few minutes to properly plan your escape will actually make it better than just running out the door.
5 Easy Tips on How to Plan for the Best Escape
Pick a Good Escape
Give Yourself Extra Time
Idiot Proofing
Prepare your friends (and yourself) for the Basics
Plan to Let Go
1. Pick a Good Escape
You will want to enjoy your escape. Otherwise, it wouldn't be an escape. First, decide how you want to escape that day. Are you tired of chatting with people and just want to go relax in the dark? A movie might be the thing for you. Tired of feeling disappointed and beaten down by your list of to-do's? Grab a group and go conquer an escape room! Leave feeling empowered and ready to tackle anything that comes your way.
Once you have figured out what you want to do, make sure you have picked the best way to do it. Check the movie listings and times to make sure that you will be seeing something you can really lose yourself in. I myself have dashed off to the theater without preparing, to discover that the only movie showing that hour is a Romcom (torture, in this horror fan's eyes). If you want to go to an escape room, maybe read a few reviews to see what rooms have a theme you like or a difficulty level your group can handle. Of course, check the availability and book in advance!
2. Give Yourself Extra Time
Say you are planning to go to an escape room. The room is supposed to take an hour, but the representative on the phone says to give yourself an hour and a half for the experience. You can fit this in the two hours before your kid's school gets out, right? NO!
If you are rushing to finish your escape in time to go do some other obligation, you will not be able to let yourself enjoy it. You are likely to spend the entire time worrying about getting to the next thing on time, and did you prepare for it. It's also best to make sure you are at a good breakpoint in any work you have going, and you have ample time to reach any deadlines.
It is much better to give yourself an extra cushion of at least half an hour before you have to worry about anything else. Plus that might be a fun time to go grab a coffee and talk about your escape some more if you want!
Give yourselves another congrats on your success before facing reality!
3. Idiot Proofing
Double-check your plan to avoid pitfalls. Did you tell all your friends the right time? And that friend who is always late, did you tell her half an hour sooner? Do you have the ID to check-in, the QR code on your phone for the tickets? Is your phone charged, so it won't die as you walk up to the ticket taker? Do you have gas in the car? I bring those particular things up because they have all happened to me. A little extra double-checking can make everything go much smoother.
Of course, you will not be able to avoid every disaster. When the Daring Damsels went to The Haunted Museum the first time, I had checked to make sure that they had a walk-up line, checked the price, and made sure we had brought all the necessary IDs. However, what I did not know (and they did not list on their website) was that the walk-up line was outside and it was over one hundred degrees. After some consideration, we decided to do the Haunted Museum another time, and I ended up posting about a hilarious X-Rated Escape Room that day!
The moral of the story, you can't plan for everything, and you do not have to cancel your escape if plans go awry. Just try your best and roll with it if things go wrong!
4. Prepare your friends (and yourself) for the Basics
Tell everyone to dress comfortably, especially if your escape is a Haunted Attraction or an escape room. Also make sure everyone is prepared to surrender their phones, or at least turn them off. If anyone needs to warn families or work that they will not be answering to avoid stress, by all means, but don't have someone checking their messages the entire time. It will make you think about your phone, be a distraction and simply make the experience less fun.
Another tip, although optional, that I have found makes escapes more enjoyable for me. Obviously, during the experience, you want to focus on why you are there. Solve the puzzles, enjoy the movie, etc. But I have found it makes it a bit more fun to actually stop any work talk during the outing. This can be hard, and sometimes trying can cause more stress, so only do it if it works for you
5. Plan to Let Go
This is the hardest one to actually plan for. It is also one of the hardest to do if you are really really stressed out. Your day-to-day mind will nag at you while you are in line, asking things like if you turned the oven off. While writing down a clue, you will wonder if you should have checked that report again. It is hard to fully escape sometimes.
The best way I have found to prepare for this is to take a minute before you leave the car or walk inside the door to take a few deep breaths. Try to remember that you have taken care of your obligations best you can and you are ready to let them go for a couple of hours. Allow all the worries to wash over you and reassure yourself you have handled them for now, and they can be returned to later, but they can rest for a little while. Then go and escape!
---