This side up! 3 advantages to In-The-Box escape games
Written by: The Bat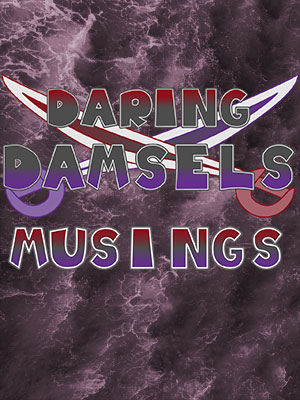 To catch up with those Readers who are jumping in at this post, the Daring Damsels recently took a short sabbatical from Brick and Mortar escape rooms in order to test out some escape rooms that we bought at a game store. I will be calling these games In-The-Box games, but do not think they are all alike. Even just the three we bought were vastly different, and there are still lots of companies and brands out there to try.
While the experience did show me that I like brick and mortar games more (see this article for why), the In-The-Box games do have their advantages:
They are Cheaper
You can play in your PJS and eat snacks!
You can manipulate and even ignore time!
1. They are Cheaper
While an optimistic Bat would say that you can't put a price tag on a good escape, the reality is, you definitely can. And brick and mortar escape game prices can add up. The price for one person is often more than the price of one escape game in a box (for the brands I experienced). And you have to pay per person, sometimes with a minimum number of people. Also sometimes the prices even increase on weekends.
The In-The-Box games are one price. One time. No matter how many people are playing, no matter whether it is a weekend or a weekday. You can play with the whole family or even by yourself (although that seems less fun). Technically, someone could even jump in at the middle, which would be a waste of money at an escape room, if they even allow it.
It may not be the most fun of reasons, but it is true. Cheaper sometimes wins out.
2. You can play in your PJS and Eat Snacks
This goes further than even just the choice of outfit. Face it, your house is generally a comfy place to be. You set up the game on a table, most likely surrounded by comfy chairs. Or in the middle of the floor, but grab a pillow to sit on. You can pour your favorite drink and grab your favorite snack. You won't have to worry too much about spilling them since you won't be running around. (Of course, there is a certain amount of spillage at any family game night, but hopefully, the collateral damage won't be to the game!)
That adds to the other comfort level factor. You only have to encounter the individuals that you have over. While many games are private these days, you still have to walk through a lobby, talk to game masters and hosts, maybe run into other guests. If you just don't want to deal with strangers today, play at home!
3. You can manipulate and even ignore Time!
At a brick-and-mortar escape room, there is a timer. And the timer isn't just for your game, it is for the entire business. Your game will end when the timer runs out. A game master will have a limited amount of time to explain any unfinished puzzles before having to escort you out so they can clean for the next game. Sometimes you will get lucky and they will have no game after you, and be patient enough to stay, but you can't count on that. And either way, they will not allow you to keep trying to solve.
Out of the games we played, two of them had a pause button and all of them continued to work after the timer was up. They even had scoring metrics that accounted for playing past the timer. You also have the option of exploring after the game, looking up puzzles online, and trying to solve them on your own if your team members get greedy. That is not something you are ever likely to get at a brick-and-mortar venue. So if you are one of those tenacious people that will not sleep at night unless you know the depths of every puzzle, playing at home might be more your jam.
I definitely see situations where you might want to choose both types of games. Want a total escape, even from your house? Go out to play! Want to stay in your PJS and order a pizza, but still want an escape? Play at home! Pick based on your mood! I definitely plan to. We have one game in a box unopened at home, and a directory of brick and mortar places at our fingertips! The world is a game! Go and Play!
---