Ways to Beat the After Halloween Blues
Written by: The Bat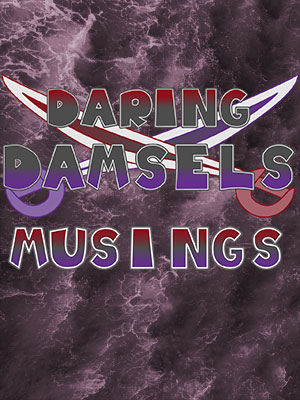 To the Halloween Obsessed, November 1st can seem like the worst day of the year. You clean your costume and put it away, see all your favorite haunted attractions torn down for the year. While you will probably be creepy the rest of the year-long, the world no longer wants to join in. But it is not the end of the world after all. Here are 5 ways to keep you smiling even after October is over. Hope they help you out!
1. Candy Sales
Not all of you have little minions to collect candy for you. And I know not as many houses have bowls full of candy waiting for said minions, candy that you get to keep the rest of.
However, there is a solution to this dilemma! The after Halloween candy sales! They get a bit earlier each year, sometimes even starting late Halloween night at some of the 24-hour grocery stores and Wal-Marts. But for those of you who are out all night on Halloween night, November 1st can be just as good. In my experience, you can get whichever of your favorite treats have not been bought out for between 50 and 75 percent off! Freeze some and eat the rest during your movie marathon (see number 3).
2. Halloween Merch Sales
Do you know all of those Halloween pop-up stores? The ones you wish were open year-round? They have decorations to make your house a Halloween paradise, goth accessories that most people qualify only as costumes, and fun makeup colors. The week after Halloween, they sell their remaining swag at a massive discount. Out here in Vegas, Spirit Halloween is the most famous for these sales. This year, according to Instagram, they will be giving 25% off on November 1 and 50% off on November 2. This may be store-dependent, but I do know that the sales are usually big! So GOOOO Shopping!!!!
3. Cinema Therapy
To some, the best therapy is movies that connect Halloween to the season to come. For those people, I would recommend Nightmare Before Christmas, or maybe Krampus. For some, it is to watch the movies you didn't watch during October. Pick your favorite horror movie, watch Hocus Pocus one more time for the year. Or you could watch a movie that gets you excited for what is to come, like A Charlie Brown Thanksgiving. And don't forget the Dia de Los Muertos movies, like Coco. A perfect movie to give your ghosts a chance to come out and remind you that your family is important in the seasons to come. Whichever movies you choose, this is a good time to rip open a couple of those candy bags you just bought on clearance!
4. Sleep it off!

This advice applies more to haunters and to those who were up all night at a fantastic Halloween party. However, sleep can be renewing to the mind either way. If you can, take November first off, shut off all the alarms and sleep in. Then make a fantastic brunch, spend the day relaxing and face the new season refreshed!
5. Start a New Project!
What is a better way to get a new outlook than to start something new? Always wanted to learn to draw? Get a sketchpad, some pencils, look up a drawing tutorial, and release your inner artist! Meant to clean out those shelves in the garage? Roll up your sleeves and dig into those boxes! Who knows what you will find, and you will feel so proud when you are done! Whether it is a long-term project or a short-term one, shifting your mindset to an exciting new project can shake off the blues from the past month. The project can even be starting on something for next Halloween if you want, but start something exciting!
---