Seeking a Different Escape
Written by: The Bat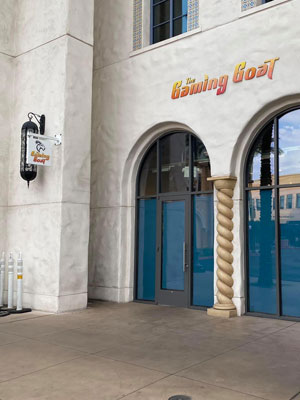 After playing lots of escape rooms at various different places, the Dragon and I decided to explore something different. Okay, not that different, a different type of escape: the type you can do in your PJs!
Yes, I know we could technically go to an escape room in our PJs, but that is beyond the point! Plus, why pass up a chance to dress up and look cute! I can hear the Dragon groaning "Geez we aren't that vain!" internally with the eye-roll I caught as she reads over my shoulder. Anyway, we decided we wanted to do a play-at-home type game.
Off to the Interwebs!
The first place to go in our journey to stay at home? The interwebs, of course. I searched up several variations of the phrase "Escape Games to play at home," and got a small list for you! This list is nowhere near all-inclusive, but they all seemed interesting to me!
The most frequently mentioned company is Exit the Game. Which I think is because they have so many options. Their games are single-use, all have different themes and difficulties, and come in combo packs or singles. The Singles run at between $10 and $15 and the combo packs are around $50 to $70.
Escape Room: The Game, created by Identity Games. Listed for 3-5 players, 16 and up. There are 4 games in the box, and you can buy expansion packs if you keep the main pieces of the original game. There is also supposedly an app you can download for sound effects.
ThinkFun: Escape the Room. There are three different games advertised, one for each difficulty. These seem to be replayable, but by a different person or group, as they have instructions to put the game back in the box. They also mention instructions on how to turn the game into a party, with costumes and such. One of the best parts of this one, in my opinion, is that their Dollhouse game seems to be 3D! Call me easily amused, but escaping from a 3d dollhouse sounds cool to me.
Escape Room In a Box: Werewolf Experiment. The box says it contains 19 puzzles and 3 locks, connects to Alexa, and lasts an hour. The company also makes a Walking Dead themed game. Interesting….
"I'm surprised the list wasn't just one game once I heard about there being a dollhouse option." The Dragon.
We're Going Shopping!
Well, research done, but we can't play research. So now it's time to go shopping! Headed to the first game store that came to mind in Vegas for board games and such, The Gaming Goat at Town Square Mall.
Once there, we searched the store ourselves. Got distracted for a while, got back on topic, and was distracted again. Eventually, we found the escape games and met Brandon, a useful wealth of knowledge. He recommended a few different games and companies, including Exit Games, and we narrowed it down to three….
Exit the Game: The House of Riddles
Unlock! Mystery Adventures: The Tonipal's Treasure (you guessed it! Pirates!)
Mystery House: Adventures in a box. Made by Cranio Creations
I'm sure you're wondering which we finally decided on… Well, see… The thing is… Decisions are hard, so we got all three!
And off we went, home to play our adventures. Reviews to follow… Also…Thanks, Brandon!
---