The Asylum: The Doctor's Secret (Pt. 1)
Lost Games
---
Location: Las Vegas, NV
Number of Players: 2-8
Cost: $$
Props & Decor:
Puzzles:
Theme:
Overall:
---
Written by: The Bat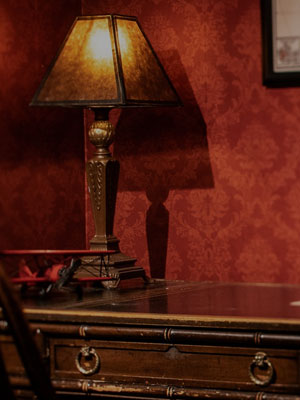 Props & Decor:
Detailed decor, from the doors to the walls, both inside the room and out in the lobby. Props were well thought out and well maintained. We even got to choose a prop to take a pic with after our experience, and were allowed to take the picture inside the room! I also loved the way the props become more and more creepy as the story continues throughout the room.
Puzzles:
Well thought out, varied and fun. Even the hidden keys were creatively placed and sometimes even amusingly disguised. All puzzles were subtle enough to be a challenge, but at the same time were definitely possible to figure out. Our guide was helpful, communicative and gave clear hints while still in character. My only critical observation was that some of the hints had visibility issues. The small text on one puzzle in the first room had both of us squinting and searching for a word that was exactly where we were looking, and the lighting in the second are, while definitely necessary to fit the somewhat unsettling theme, made a couple bits hard to read, even with the flashlight.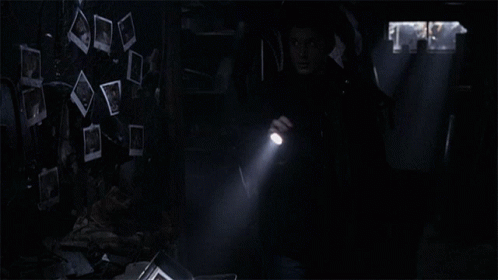 The Dragon's 2 Cents
The Bat touched on it but I wanted to give my own spin on the critique. I'm not sure how to phrase this without giving anything away but I'll give a shot, there were a few times things were a little too well hidden. Now this could have been intentional as a way to make things more difficult however it almost had gotten to the point it was too frustrating at times. Even after that face palm moment where you find the hint/solution and you question how it took you that long, I still found myself debating if it was a little too obscure.
Theme:
This company is incredibly committed to their themes, and it shows! From the time we walked into the door, to the intro given by two different characters, to the in character and creatively given hints, the asylum theme permeates the entire experience in a creative and sometimes hilarious way. All puzzles and decor fit into the themes, although it definitely shows up more the further players go into the room. I loved the way that the hint method was worked into the theme as well!
Overall:
Even with the lighting issues, the creativity and fun atmosphere made this escape room a blast! I want to be committed there again!
---